Victoria coronavirus cases rise by 278, eight deaths recorded – ABC News
For the first time since July 29, Victoria has recorded a daily increase in cases below 300. It is the state's lowest daily increase in 24 days, and its lowest daily number of deaths in 7 days.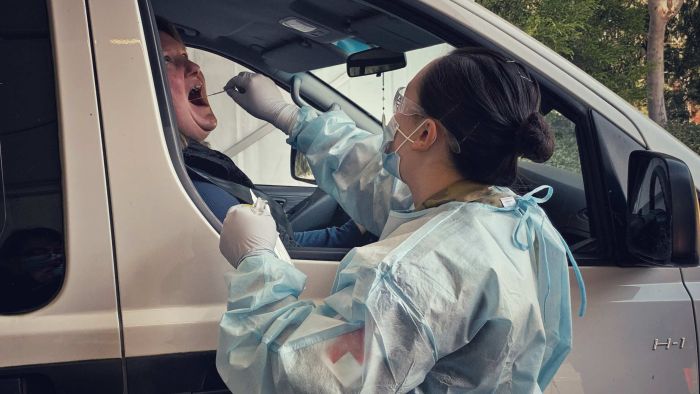 Victoria has recorded its lowest daily increase in coronavirus cases in more than three weeks, with 278 new infections reported in the past 24 hours.
Key points:
Today's increase in case numbers is Victoria's lowest since July 20, when the state reported 275 infections
Four children aged under 10 are in hospital with coronavirus, up from zero in that age bracket yesterday
The Premier announced additional testing capacity for Geelong, Ballarat and Bendigo to combat a gro…

Click here to view the original article.