Things Really Heated Up at the Blue Flame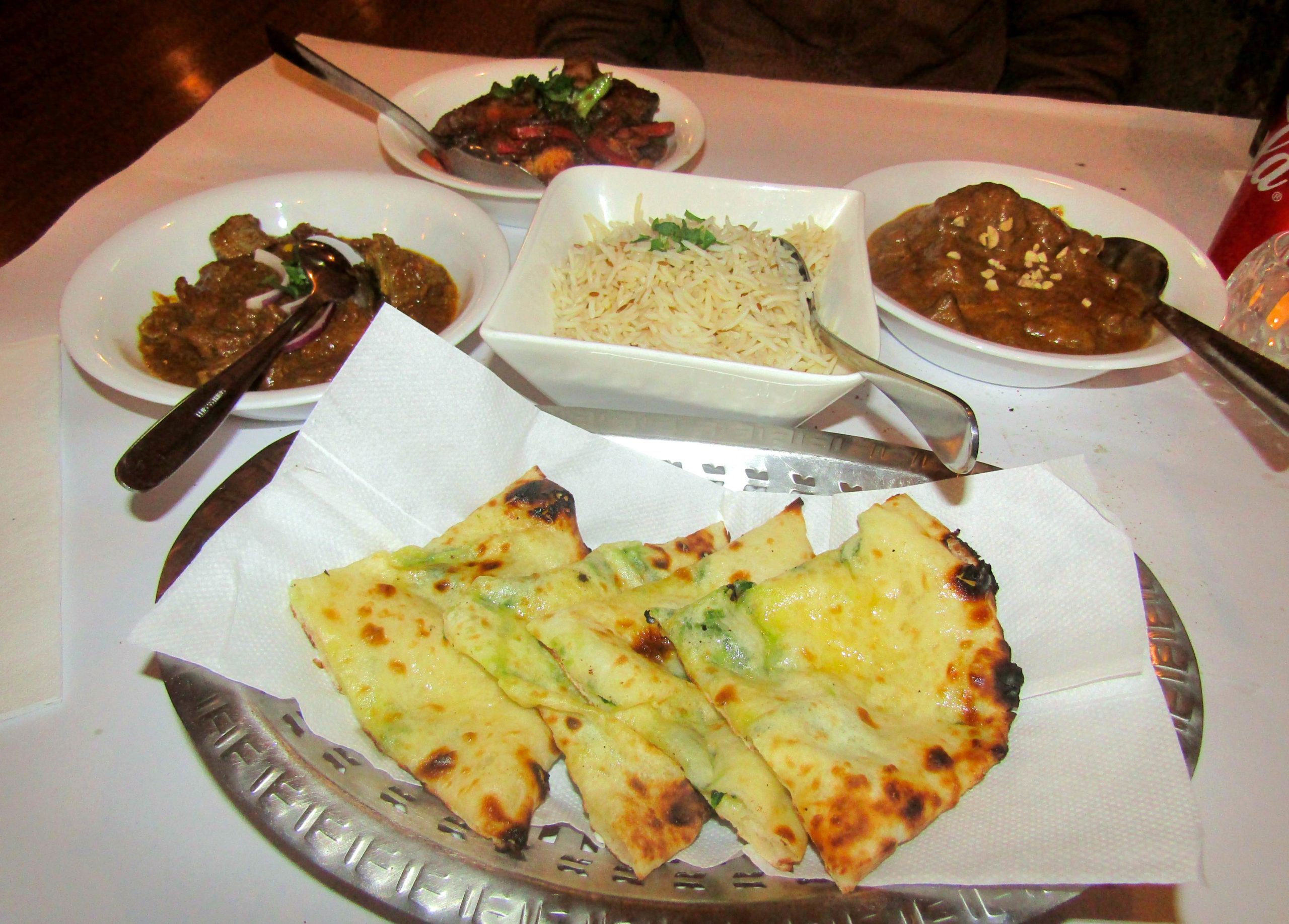 The Blue Flame Modern Indian Restaurant is a hidden gem in the heart of Muswellbrook, introducing a myriad of modern flavours, unique spices and rich aromas.
On top of the delectable range of entrees, mains and desserts, the relaxing ambience as you walk into the stunning Indian restaurant makes it unique and inviting. Located in the restored and repurposed basement of the heritage listed Loxton House, the building is considered to be the oldest remaining building in Muswellbrook.
A former residence built in 1838, the now restaurant features gorgeous stone walls and warm lighting giving off a historic medieval feel, while the furnishing and décor add a modern, sophisticated touch.
The restaurants alluring atmosphere is only the beginning. The friendly staff were timely and attentive from the moment we stepped foot inside and were extremely helpful throughout the night.
Now, onto the food!
My partner and I started with an entrée, the Tandoori Chicken. Available in half and full servings, we of course went for the full serving between just the two of us. When will we learn?
The huge, vibrant dish came out piled with North Indian/Pakistani tandoor roasted chicken prepared with a blend of masala, yoghurt and herbs marinated, also served with mint chutney. The tender, juicy chicken melted in our mouths and the marinated herbs and masala gave it that extra mildly spiced kick. We forced ourselves to save some for tomorrows lunch to allow room for the mountain of food to follow.
Moving onto our mains, we shared the Classic Beef Curry with yoghurt, herbs and aromatic flavours of cumin, garam masala and fresh coriander. The traditionally authentic flavours of this dish were fresh and delicious.
We also dug into the Lamb Korma, a rich, flavourful dish consisting boneless pieces of lamb simmered in delicately mild, spiced cashew cream sauce. My partner absolutely loved this dish and devoured the entire plate leaving me with just one piece to try, but that one creamy, tender piece was enough to see why he loved it.
The lovely staff surprised us with the Chefs Special. The Blue Flame's Special Lamb Curry was tangy, flavourful and the perfect level of spicy. It's cooked along with a blend of spices, vegetables, flavours of fresh ginger, garlic and lemon juice. This was my favourite dish of the night, with a unique, zesty flavour that I have never before encountered at any other restaurant. Hard to describe, I suggest you make a booking to try this noteworthy curry.
We paired our curries with a side of rice as usual, and a naan bread that I can only describe as the best naan bread in the Hunter Valley. And trust me, we've tried a lot of naan breads. This spinach and cheese naan bread was cooked to perfection with the ideal amount of cheese and spinach filling. We will honestly have dreams about this naan bread until our next trip to Muswellbrook for round two.
The restaurant uses fresh, local produce which really complimented each dish. As a passionate lover of Indian cuisine, the Blue Flame has just moved to the top of my list for favourite Hunter Valley Indian restaurant.
To make a booking, head to their website at http://blueflamemuswellbrook.com.au/ or call 02 6543 2220.