Supplier Insider – Banlaw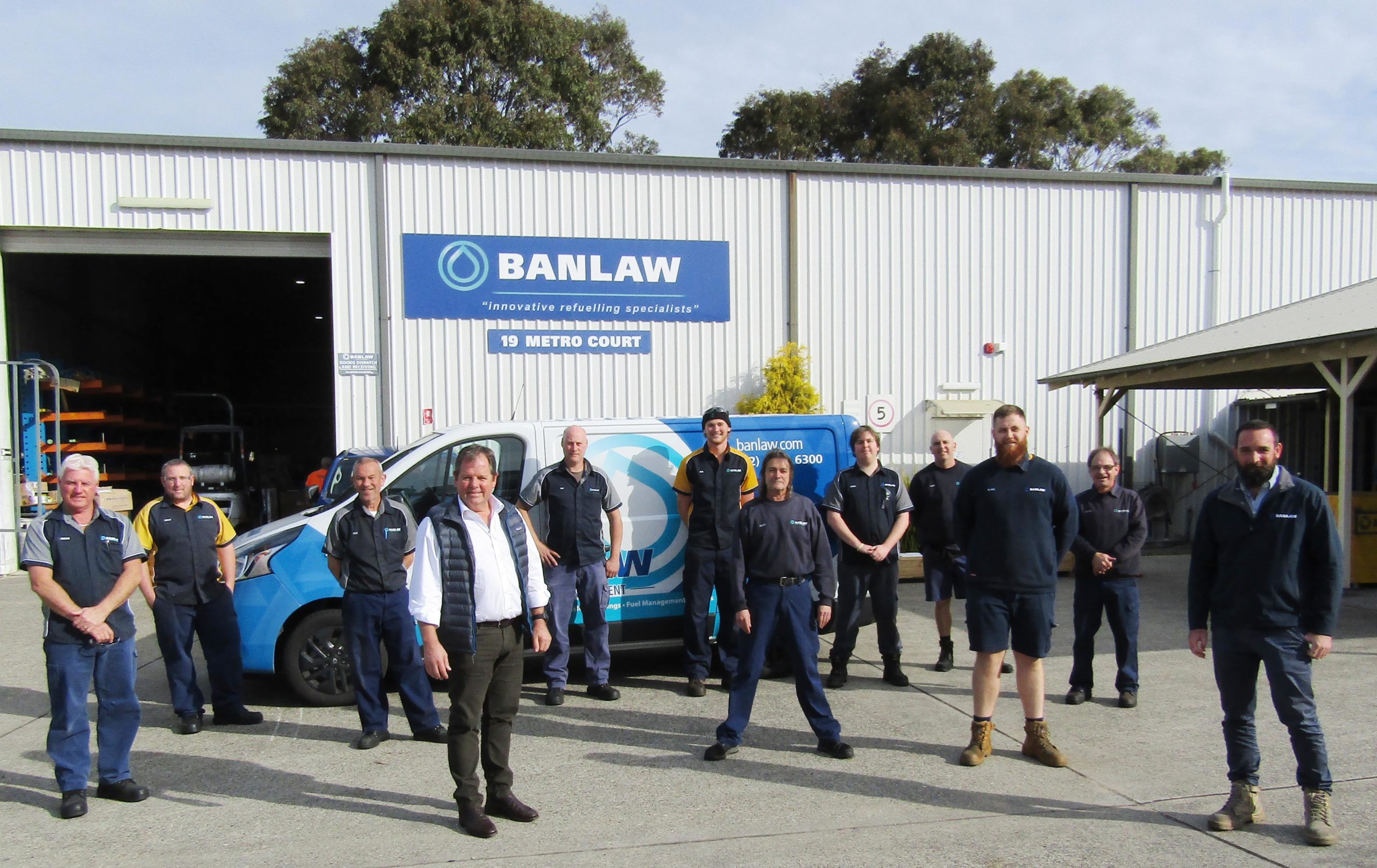 Who are you and what do you do?
My name is Bill Clifton and I'm the managing director and one of the owners of Banlaw.
Where did you start and how did you end up where you are now?
My background is in the fuel industry; prior to Banlaw I was the Shell Distributor in the Hunter, Upper Hunter, Manning, Central Coast and South Western Sydney. After selling Clifton Bros Pipeline, I discovered Banlaw where I turned my knowledge of handling and managing high value liquid assets (Fuel, Oil, Gas, Chemicals and Water), into manufactured products and systems that help large users like Mines and Heavy Haul Rail.
Describe a typical day at 'The Office'
I generally start by writing my to do List, some of which gets done, but things change pretty quickly! A typical day could start at 6 or 7am so that I can connect with our people in Salt Lake City and can go right through to the evening when our African distributors are starting their days. I spend a lot of time talking to our distributors and customers right around the world.
What is the best thing about your business?
Our people. Back in 1999 when there were only 16 of us, we set a goal to become the global leader in fuel management, and although that was a huge ask for a small company from Newcastle and a bit of a dream really, 20 years later we are well on the way and that's thanks our committed passionate staff whom share our vision and also our great clients. Most of our innovative designs have come out of partnering with our clients to solve their problems.
What is big news in your part of the mining industry right now?
There's a lot going on with autonomous vehicles and trains. They all need oil, fuel, electricity – and that's where we operate. There's a lot of innovation happening, and what's really exciting is our ResTrack data feeds some powerful data analytics that drives savings and puts our clients in control potentially saving them a fortune….. watching that evolve is quite exciting.
What is the biggest opportunity for your business right now?
The biggest opportunity for our business right now is to introduce wireless technology to the refuelling process and taking our technology to the on-road fleet market.
What are the biggest challenges facing your business?
Playing on the world stage, and growing new international markets. We get great support here in Australia being an Aussie manufacturer and selling Australian technology but getting the same level of support overseas is more of a challenge.
How long have you been doing business, and doing business in the Valley?
1987 was when I began selling fuel for Shell in the Hunter Valley, then in 1999 I bought Banlaw. Banlaw itself is almost 40 years old though.
Community and other causes close to your heart and values.
I'm the president of Newcastle/Hunter Rugby Union and am passionate about supporting young men and women playing team sports. I believe that they foster teamwork, resilience, and encourage people to rise to a challenge, all of which builds character and in turn great men and women capable of working in complex teams and able to get things done. I believe all of those are values that transfer from sport to the rest of life.
We also support several charities, one of them being COMM strength which is a wonderful organisation working in a side of life that most of us may not even know exists.
How big is the crew in the Hunter Valley?
60 odd in the Hunter, with 87 employees around the world.
What is the best thing about your job?
It's challenging, diverse, and the satisfaction that I get from seeing our R&D team complete projects and commercialise them is fantastic. It's also wonderful seeing some of our people develop.
What is the worst thing about your job?
I certainly don't have any problems getting out of bed every day to come here! I guess if I had to choose something though it would be the mining downturn cycles. We're diversifying a little, but mining will always be a big part of our business so commodity prices will always affect us.
What's a funny story about work that you can tell?
When I first bought the business, I split the ball of my shoulder socket and had to wear a sling in summer… I had to negotiate the whole purchase process in pain (and with the worst B.O.)
Anything else you want to say?
Although the Banlaw journey has had its ups and downs, it's now a truly global technology company and we're proud to be getting interest from large global organisations so that's another step closer to our goal of being global industry leaders.