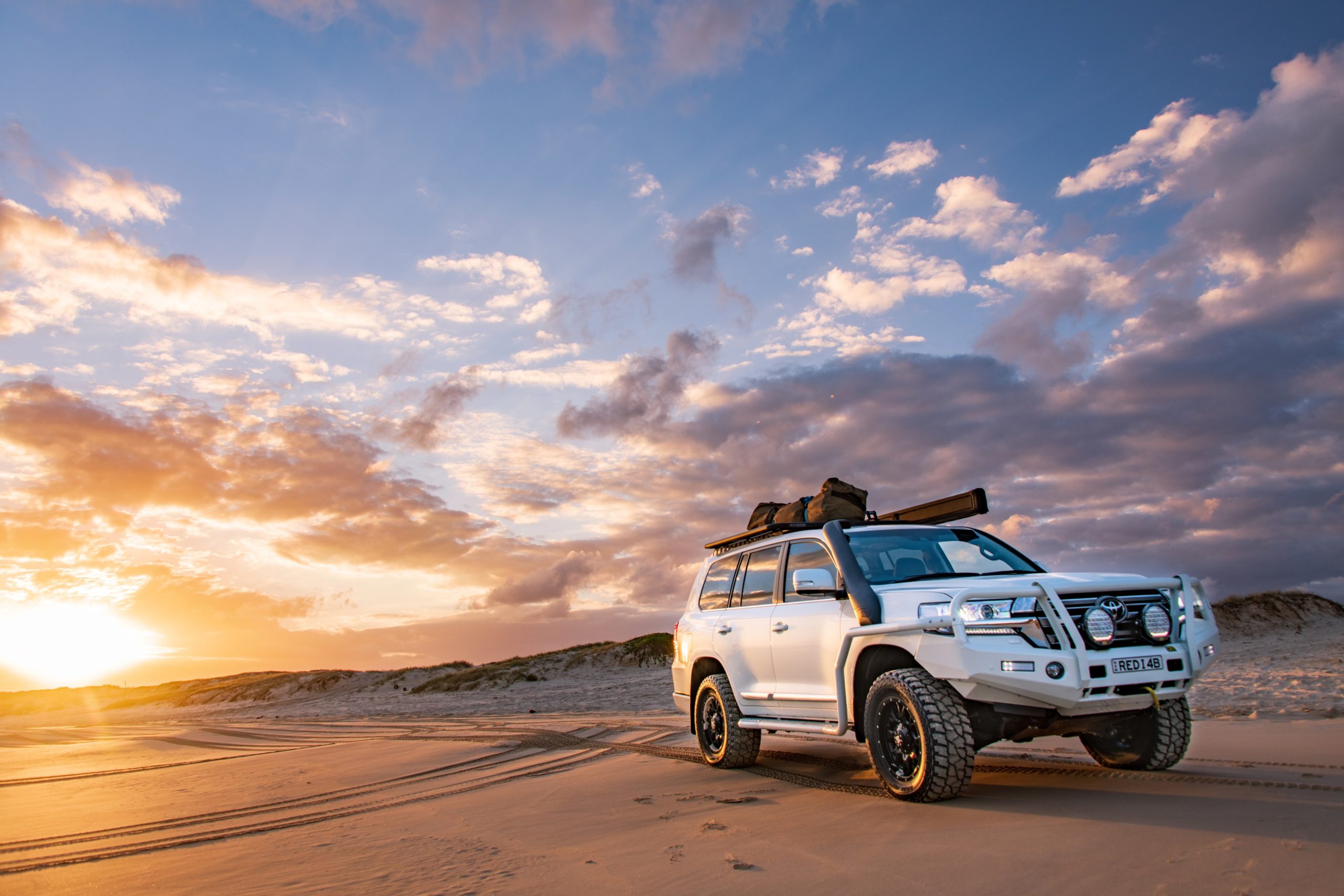 You've just bought yourself a new 4WD and you're about to kit it out with some mods to get you out on the tracks and touring the countryside. If you're new to the game, you might be struggling with ideas on where to start and the most practical mods that will be useful for 4WDing and touring.
So, do you need a suspension lift? It's a question that most newcomers debate over – "I'm only doing beach driving and a few easy tracks; do I really need a suspension lift?" Well, the simple answer is yes you do, but the long answer is much more complicated than that.
Most modern 4WDs have a whole heap of hi-tech traction aids that work wonderfully with the exception that they all lack two important factors – ground clearance and suspension down travel. These are the two things that will get you stuck!
When you start to add weight to your vehicle with other goodies like bar work, roof racks, fridges for camping and camping gear the extra weight moves vital components closer and closer to the ground, not to mention that the handling of the standard suspension will also be affected.
Most quality suspension suppliers will offer a range of different spring rates to suit the weight you have on the vehicle, so that it's always handling its best and sitting at its optimum ride height.
The legal lift height in most states is 75mm (or 3 inches in the old scale) over-all, including suspension lift and lift obtained from fitting bigger tyres. The most common way of achieving this is by running 50mm of suspension lift and fitting tyres with a 50mm larger diameter than the standard tyre (which lifts the height of the vehicle 25mm bringing it to 75mm overall).
Now while this doesn't sound like much, it really makes a world of difference in dramatically improving the approach, ramp-over and departure angles of the under-body components while tackling uneven terrain. It pays to check your state's requirements as it does vary.
But I'm only doing beach driving.
The thing about beach driving, is that you're dealing with an ever-changing environment. A hard-packed, easy-to-drive beach one day can be a soft, washed out mess the next day; so raising the chassis rails and body components up out of the soft sand with a suspension lift makes sense, to avoid these bits getting hung up.
There could be worst places to get stuck than on a nice beach somewhere (especially with a fully loaded esky) but the reality is, even though getting stuck is sometimes unavoidable, it's much easier and safer to not be stuck than to need to do a recovery. A quick YouTube search will reveal plenty of horror stories of bogged 4WDs being claimed by the surf.
The same can be said for driving bush tracks – anything from mild to wild tracks can always change and giving your vehicle the best ground clearance and suspension down-travel will reduce the chance of damage and ensure that wheels stay on the ground and moving forward.
So, a suspension lift makes perfect sense for anyone wanting to do any form of off-road driving to avoid damage and ensure forward momentum, and we would definitely put it up there as one of our top 4WD mods. After all, who couldn't use a few more inches?
Thanks to TJM HunterValley, our 4WD experts