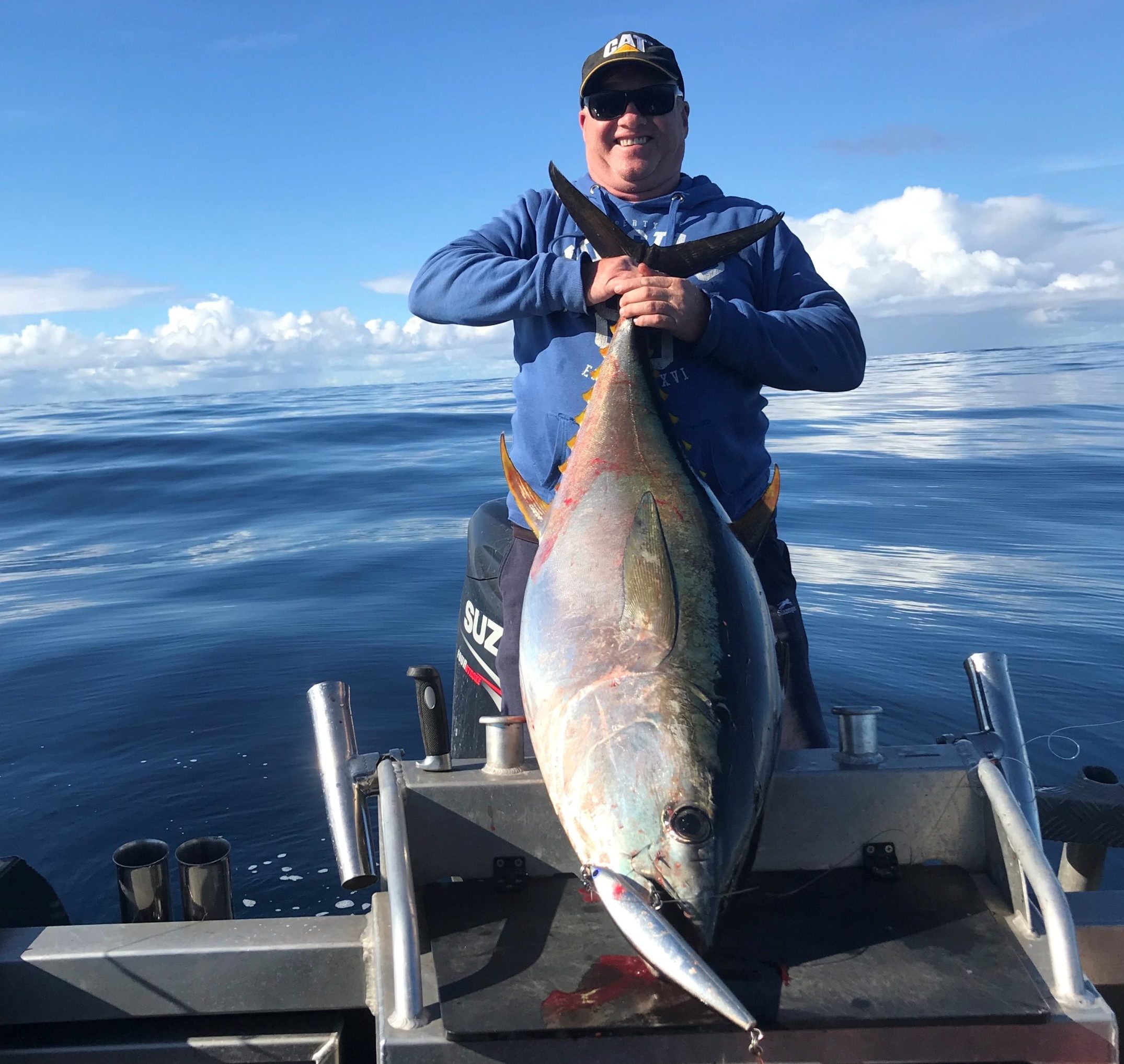 Winter is finally loosening its icy grip and there's no better place to enjoy a bit of sunshine than out on the water with a rod in your hand.
OFFSHORE
It's been all about Yellow Fin lately with a consistently good bite off the coast. We are starting to see the fish thin out and move South although things are still changing locally day to day.
The Snapper have been a bit hot and cold up around the Bay lately, though I've no doubt they will turn it on soon enough. The reefs off Newcastle and Forster are proving a lot more consistent.
OFF THE ROCKS
Whether it's from the ocean rocks or from a breakwall, Bream and Blackfish are proving to be consistent and in good numbers.
Drummer and Grouper are also fishing well especially after some of the wild weather of late. You will also find a few Tailor spinning metals around the wash.
Squid will still be available but may be harder to find after the rough seas.
BEACHES
I must say that thanks to the super mild Winter weather we have been seeing this Winter there's plenty on offer along the beaches. A beach fishing mission would have to be the pick with target species being Bream and Salmon throughout the day and Tailor on dusk. Even a Jewie or two as the sun disappears. As we move out of Winter and into Spring we generally see a decent run of Jewies on the beaches.
IN THE DAMS
The fishing is generally tough during Winter but armed with a few plastics, suspended divers worked super slow along the edges or even bobbing a few football or the ice style jigs through schools of fish holding in the deeper water you should find something to hook on.
Keep floatin' – Thrifty's
From the Thrifty's Cookbook – 15 minute Salmon with Miso Glaze
Miso Glaze
¼ cup brown sugar, packed
2 tablespoons soy sauce, low sodium
2 tablespoons hot water
2 tablespoons white miso, organic Miso
In a medium bowl combine brown sugar, soy sauce, hot water, and miso and stir with a whisk.
Salmon
4 x 150gm Salmon fillets
Salt and black pepper for seasoning
2 teaspoons sesame seeds, optional
Arrange fish on a shallow baking dish coated with cooking spray. Spoon Miso mixture evenly over fish fillets. Bake for 8-10 mins or until fish flakes easily with a fork. Base again with Miso glaze halfway through cooking (2 times total). Sprinkle with sesame seeds and green onions. Best served with rice and greens.