Big Goals for Local Boxer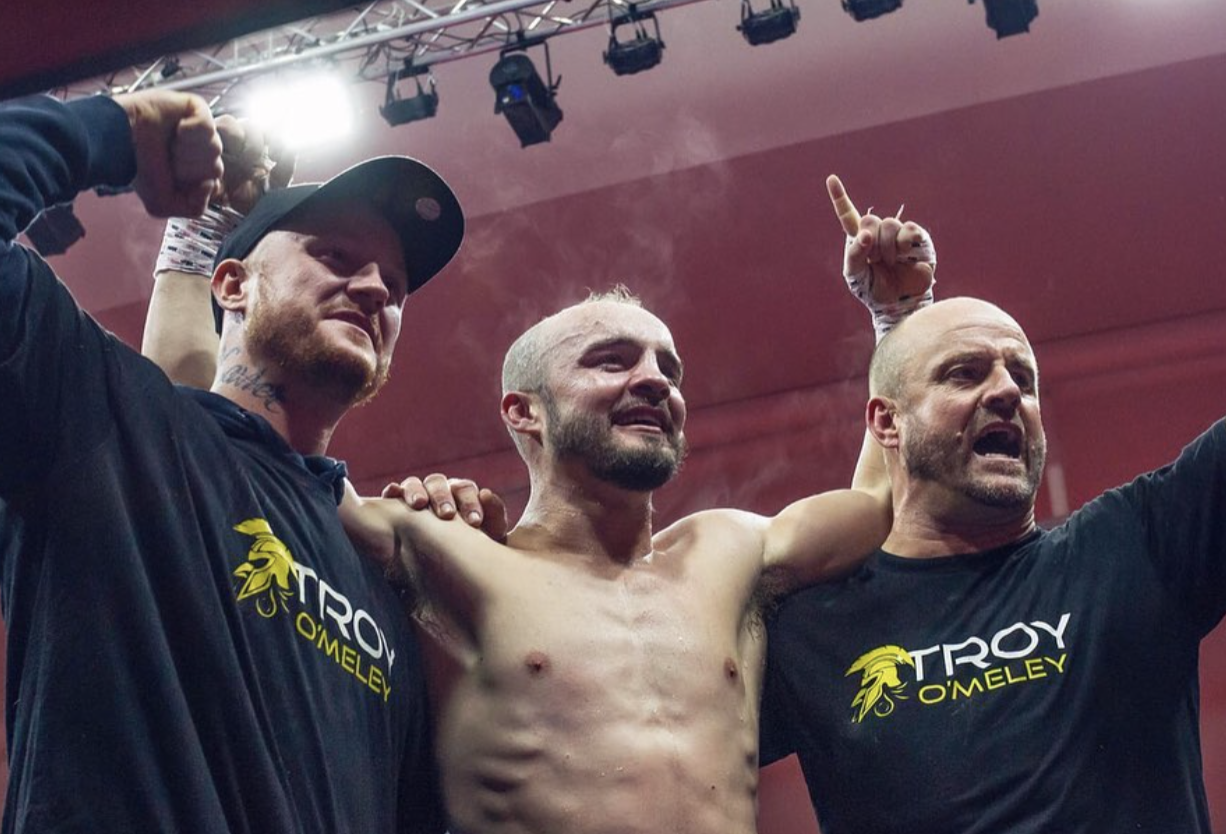 Cessnock's Troy O'Meley entered the ring in 2008 and has never looked back, now striving to one day be the World Boxing Champion.
The 27-year-old took out the Australian Super Welterweight Championship earlier this year and he's not stopping there. Not even COVID can stop this ambitious young boxer from smashing goal after goal as he trains harder than ever to defend his title which has been postponed until further notice.
Troy became the Australian Champion after his victory against Adrian Rodriguez in early March 2020 – the biggest title of his career to date. His early career saw Troy the first non-Thai to fight for the Thai National team and represent Thailand in the World Series Boxing, carrying their flag to Mumbai.
Turning Pro in 2017 the Hunter boxer currently stands at an impressive 11 wins to no losses. With huge support from his father and trainer Anthony O'Meley and brother Kane O'Meley who is also a boxer, Troy said his family is who inspires him and it's not hard to see why.
Anthony currently hosts the 6pm to 8pm slot on 2CHR 96.5fm covering topics from mindset and motivation to discipline and training, with Troy sitting alongside him as guest speaker.
"Dad went on the radio show to promote the Title Bout and Dad loves a chat, so I sit by his side and support him on the show," said Troy.
Sharing some of his experiences, advice and support for his community on the show Troy said, "I'm passionate about helping others as it's genuinely good for your soul."
Late last year Troy travelled to Narrabri together with members of the East Cessnock Bowling Club to donate a van full of toys, clothing, food and essentials to assist with drought relief in the region. Troy also generously ran a boxing and fitness clinic for kids in the area.
Most recently Troy completed the 25 push-ups for 25 days challenge to help raise awareness of PTSD, depression, anxiety and suicide. He expressed how important it is to look after each other during the current pandemic. "This challenge is really close to my heart," said Troy.
"I know it can be hard sometimes, I've been through a lot myself, but by getting out and doing things for yourself you can always turn everything around."
Thinking back to his Australian Championship title, Troy said, "I can tick that step off my list, although I still have a long journey ahead to achieve my goal of World Champion."
"I look back on each and every step of my journey as being a part of the story that has helped me achieve my most current achievement."
His advice to young athletes – to have self-belief through discipline and dedication. And Troy's career and strong character embodies exactly that. One step further to his goal, we hope to see the O'Meley name take the World Title in the years to come.