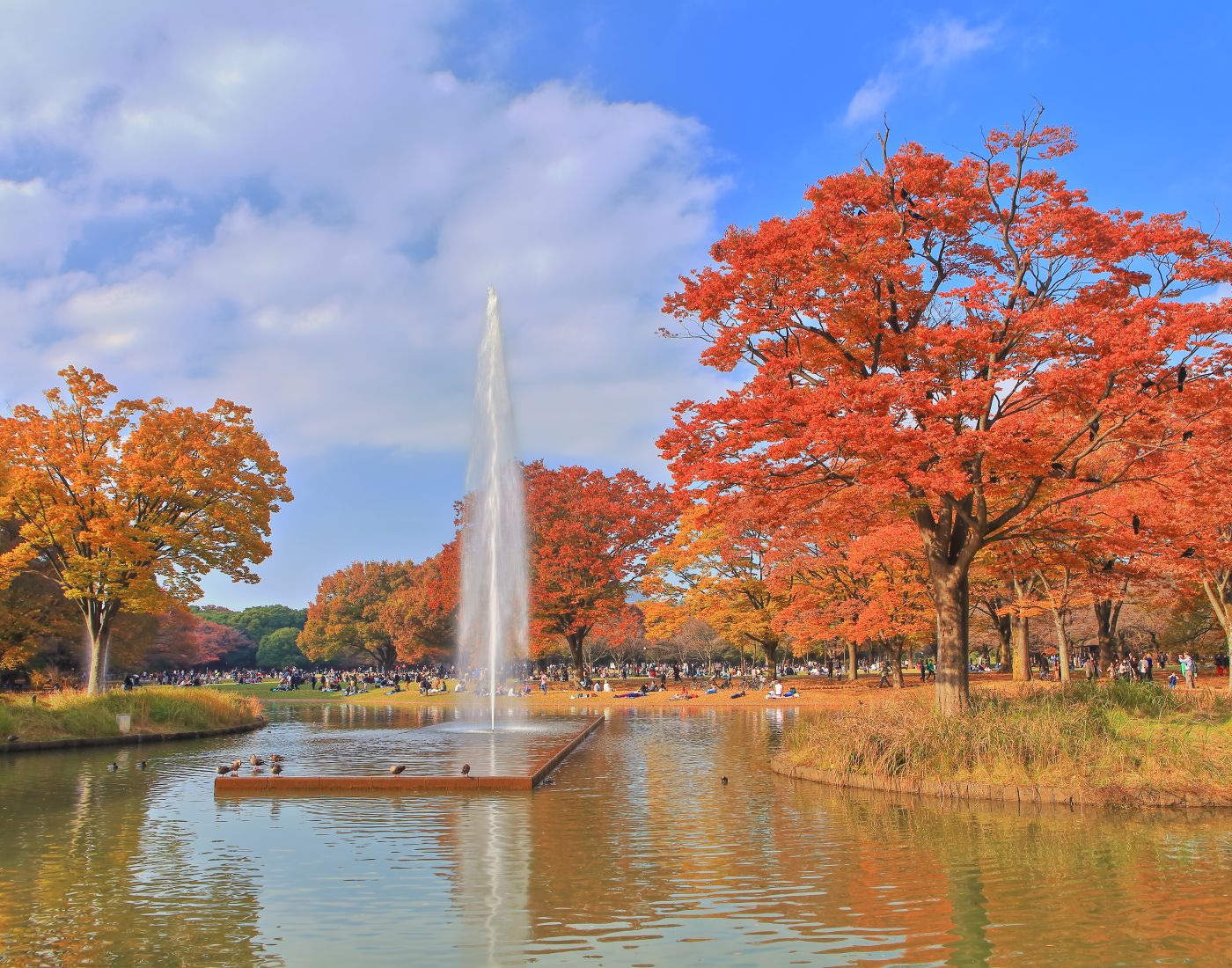 Though travel restrictions have put a hold on holidaying, we can still experience the beautiful and amazing parts of our world through stories.
It's 2am and I'm playing drums in a deserted and tiny back-street bar in the shady Yakuza-controlled, red-light district of Kabukicho and I think I may have had one whisky too many. It all started so well when the hotel receptionist told us that our free upgrade allowed us to visit the Executive Lounge which had an open bar for two hours each night. We were on a kid-free Tokyo long weekend prior to work meetings so the offer of free booze was definitely hitting the target market.
We were staying in the lively Shinjuku district in the inner-western part of the sprawling city so after cramming in as much free booze as we could we wobbled nearby to the atmospheric Piss Alley which is a 200m long stretch of tiny bars generally serving yakitori skewers, beer and whisky highballs.
After another couple of hours of generous whisky pours we followed the crowds and neon lights to Kabukicho, where you can find anything from amusement arcades to robot cabaret shows to love hotels. After wandering around and taking in the sights we made our way to Hammond Orgasm, an 80s rock bar recommended by a friend due to the lovely hosts and excellent music. As I discovered, they also have a drum kit set up in the bar and displayed typical Japanese hospitality in allowing this drunk tourist to play. Before long my wife's pained expression told me it was time to leave and we headed back to the hotel as snow started to fall. 
The next morning we decide on a morning run to clear the hangovers and head to the beautiful Yoyogi Park. The serenity was a huge change to the previous night's neon overload however the peace was quickly shattered by the arrival of thousands of decoratively dressed locals carrying shrines and giant drums set on long wooden poles across their shoulders marching through the park to the amazing Meiji Shrine within. We later discover that this was the annual National Foundation Day parade which celebrates the ascension of the first Japanese emperor in 660BC by marching to Emperor Meiji's shrine and we were very lucky to accidentally stumble across such an amazing spectacle.
Over the next couple of days we visited other spectacular temples and shrines such as Senso-ji and neighbouring Asakusa, explored historical sites such as Hamarikyu Gardens and Imperial Palace, walked the fashionable districts of Shibuya, Harajuku and Ginza, and ate as much Japanese food as was humanly possible. Japanese restaurants take a very simple approach of focusing on a limited menu and making everything on it perfect and I am drooling just thinking about them whilst I write this.
Having visited Tokyo several times for work and holiday, it is the extremes that I love the most. There aren't many places where you can walk 5 minutes away from bustling tourist sites down streets so deserted and immaculately clean you can hear your shoes squeaking, then go to work in an office with extraordinarily hard-working and friendly colleagues who are passed out drunk on the train 3 hours later. The weather ranges from snow to typhoon and each district has its own distinct personality. From Akihabara the colourful centre of anime, manga and gaming culture to black trouser/white shirt business districts like Shinagawa or traditional villages like Ueno.
No matter how many times I visit there is always more to see in Tokyo and it will be one of the first places I go back to once the borders re-open.