Three people killed, six injured after passenger train derails in Scotland – ABC News
British Transport Police confirm three people, including the driver, are killed when a train derails on Scotland's east coast, injuring six others.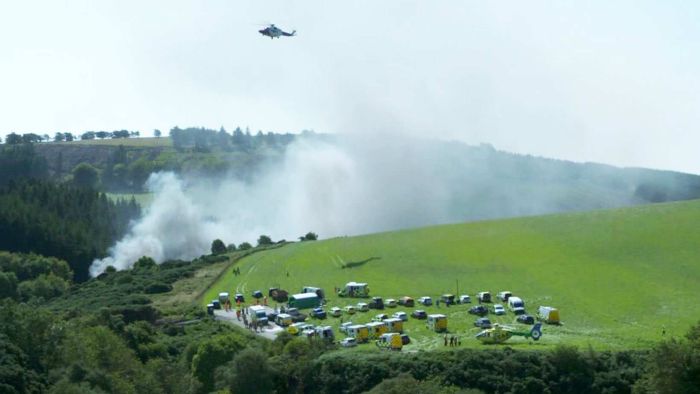 Three people have been killed and six injured after a passenger train derailed south of Aberdeen in Scotland.
The derailment occurred near Stonehaven, a small town south of Aberdeen on Scotland's east coast
Scotland's Fist Minister Nicola Sturgeon said there had been multiple serious injuries
The area had experienced heavy rainfall and flooding on Tuesday evening
British Transport Police said officers were called to the scene at Stonehaven, about 160 kilometre…
Click here to view the original article.