New hope as dementia therapy reverses memory loss – Macquarie University
Two brothers researching dementia at Macquarie University have made a world-first discovery in the race to treat and cure Alzheimer's disease.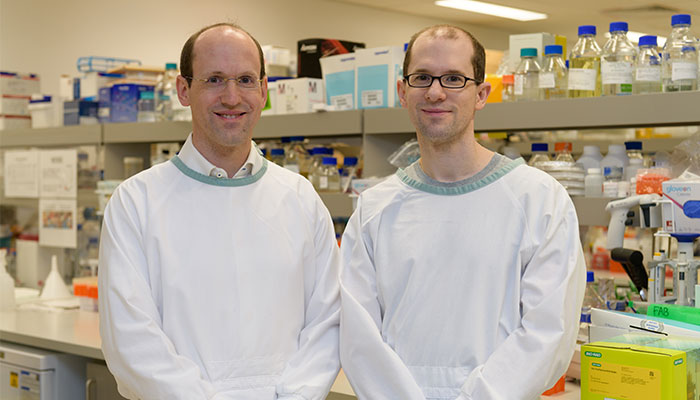 A ground-breaking new treatment developed by Macquarie University scientists has reversed the effects of memory loss associated with Alzheimer's disease in a study of mice with advanced dementia.
Breakthrough: Brothers and dementia researchers Lars (left) and Arne Ittner in the laboratory at Macquarie University.
The treatment works by focusing on a naturally protective enzyme in the brain called p38gamma, which when activated prevents the toxic effects of memory loss.
The discovery has huge …
Click here to view the original article.