Iran's Revolutionary Guard stages mock attack on aircraft carrier as US bases go on ballistic missile alert – ABC News
Iran's Great Prophet 14 exercise saw commandos board a replica US aircraft carrier, and sparked a ballistic missile alert at two US bases in the region.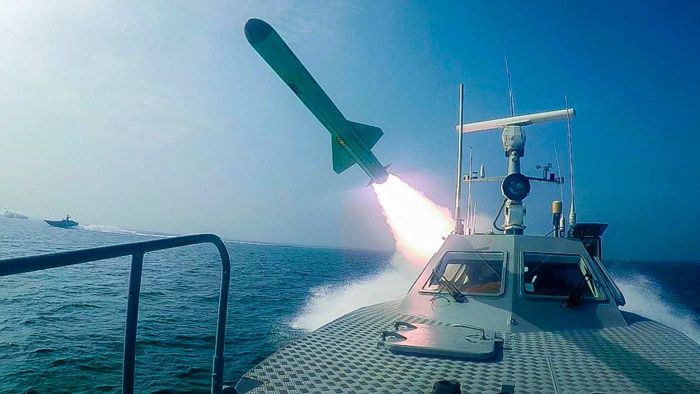 Iran's Revolutionary Guard has staged a mock attack on a fake aircraft carrier in the Strait of Hormuz, in a drill which saw two US bases briefly put on missile alert.
Key points:
Iranian commandos boarded the carrier during the exercise, called Great Prophet 14
Iran frequently practises for possible attacks on US aircraft carriers
American troops were put on alert at bases in Abu Dhabi and Qatar
The Great Prophet 14 exercise saw Guard commandos abseil down …
Click here to view the original article.