Sydney news: New Sydney light rail figures show 100 near misses, Sussex Inlet evacuated amid wild weather – ABC News
MORNING BRIEFING: Transport data obtained by the ABC also shows eight people and 16 cyclists have been hit by light rail in the past year, while the State Emergency Service orders residents of Sussex Inlet to evacuate as damaging weather continues.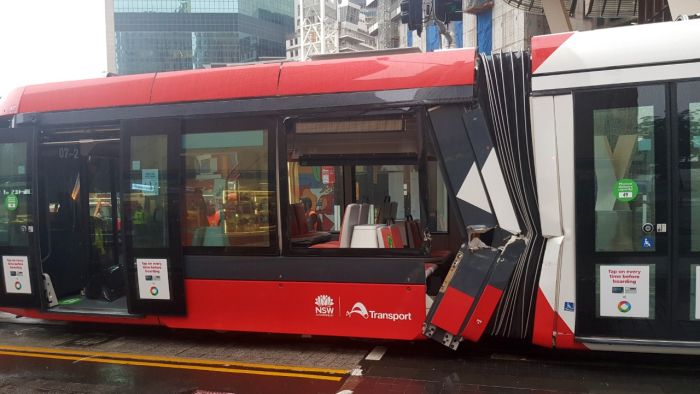 Here's what you need to know this morning.
Police investigate light rail crash
As police investigate yesterday's tram and truck crash in Sydney's CBD, new figures show there were around 20 collisions with cars and pedestrians in the past year, and 100 near misses.
The official crash statistics obtained by the ABC reveal there were 11 collisions between trams and vehicles and another eight involving pedestrians.
There were also 61 near misses with pedestrians, 31 involving cars, and 16 betwee…
Click here to view the original article.