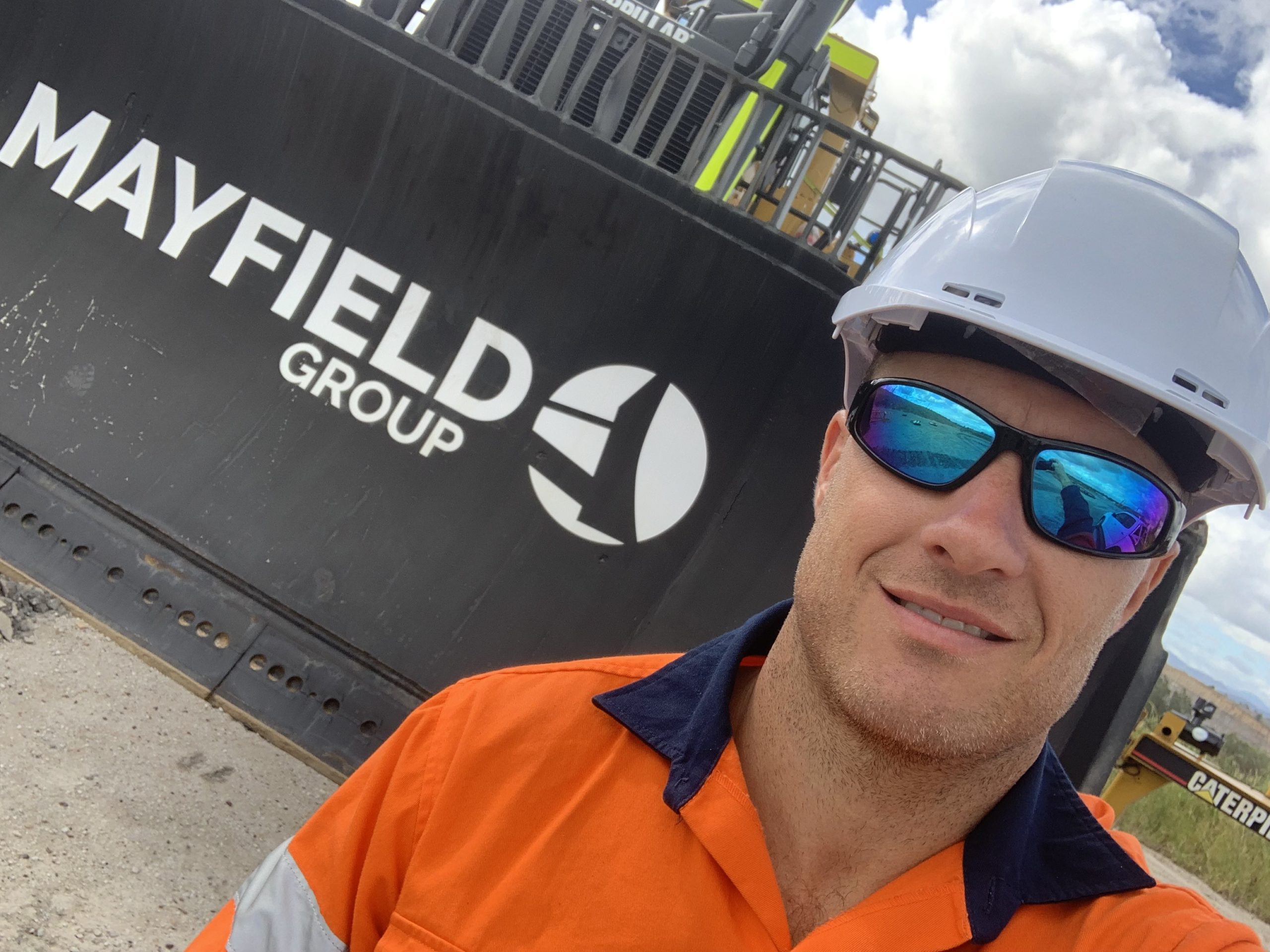 We're back this month chatting with our industry champions about where it all began. Here's the stories of how some of our @ The Coalface mates ended up where they are today.
Belinda Ward – Marketing Manager, Coal Services
I have always wanted to do something creative. As I progressed through high school, the objective was to either be an art teacher or a creative director in an advertising agency. I ended up working under a Graphic Artist when I finished Year 12 and went onto work in that area in sportwear manufacturing and surf wear t-shirt design for a few years. I eventually came back to Singleton for a design role. I went to work at the Joint Coal Board in an administration role when I was around 22 looking for a new challenge. I haven't looked back, still at Coal Services, 23 years later. I went onto complete my Business Degree and progressed through a few management roles. I guess I ended up close to my original aspirations, as Marketing Manager for Coal Services – a job which I love. It provides me great diversity but also allows me to utilise my creative side. No two days are the same, I can find myself underground at a mines rescue competition like in this photo here, taken with our Managing Director/CEO Lucy Flemming underground at the 2018 Australian Mines Rescue Competition or working with our other operations and key stakeholders across NSW in the area of PR, customer, communication and marketing strategy.
Mark Morrissey – Deputy, Glencore Integra Underground
I was born in 1977 and lived in Gulgong until 2001. I Left school in 1997 and started work as an apprentice butcher where I worked at the Gulgong Butchery. After completing my apprenticeship, I changed roles and worked at the Mudgee abattoirs as a beef boner for Edward Throsby. Then in 2001 I moved to Newcastle to play Rugby League for West Newcastle, working for Davis Meats in Sandgate. In 2007 I was lucky enough to gain a Traineeship with UGM and worked at West Wallsend Colliery for 10yrs. Within those 10 years I completed my Deputy's Certificate and worked as a Deputy until the gate shut at West Wallsend. I then gained some employment at the back end of Blakefield Colliery as a Contractor until 2017. I currently work now as a Deputy at Glencore Integra Colliery. I have just completed my Diploma in Underground mining in 2019 now waiting to sit the Undermanager's exam once the restrictions for Covid 19 are lifted. I've always had a passion to be a leader and enjoy success having coached Rugby League and being successful with the Newcastle Knight's in the Junior System from 2014-2017.
David Broad – Manager, Orange Hire
At fifteen I was flipping and serving burgers at Maccas, 20 years later I'm the branch manager of Orange Hire at Thornton. I oversee daily branch functions with a strong emphasis and commitment to safety and maintain a safe and reliable hire fleet that both our employees and clients can be proud of amongst a number of other responsibilities. I have a solid background in customer service and relationship building that has led to success in business development, growth and sales for well over a decade. The mining and construction industry in the Hunter region has afforded me the opportunity to have managed some of the largest specialised hire fleets in the area. I love my role, love Newcastle and am still fond of a sneaky burger from Maccas!
John Hamson – Acting General Manager, Mayfield Group
As a teenager I was always right into my sports and although I had family in the mining industry including my father, I never intended to work in the industry. After passing on a uni course in sports administration I set my sights on progressing my fledgling retail career and by the age of 19 I had managed to become a department manager at a large retail chain but was always envious of my mates who would seem to have so much more cash than me at such a young age through working in the mining industry.
I took the plunge and my first mining job was scraping grease off machines and cleaning them down prior to servicing, it was far from glamorous, but I could see a future and a career in the industry. From my first job I set out with the mentality to bite off more than I could chew and chew like crazy and took on any opportunity that was on offer to develop and progress. I find myself now having recently been appointed as the acting General Manager of Mayfield Operations and closing in on 20 years in the industry. I tell a lot of young people coming through that the mining industry really is what you make it and with the right work ethic and commitment anything is possible!