Supplier Insider – iCutter Industries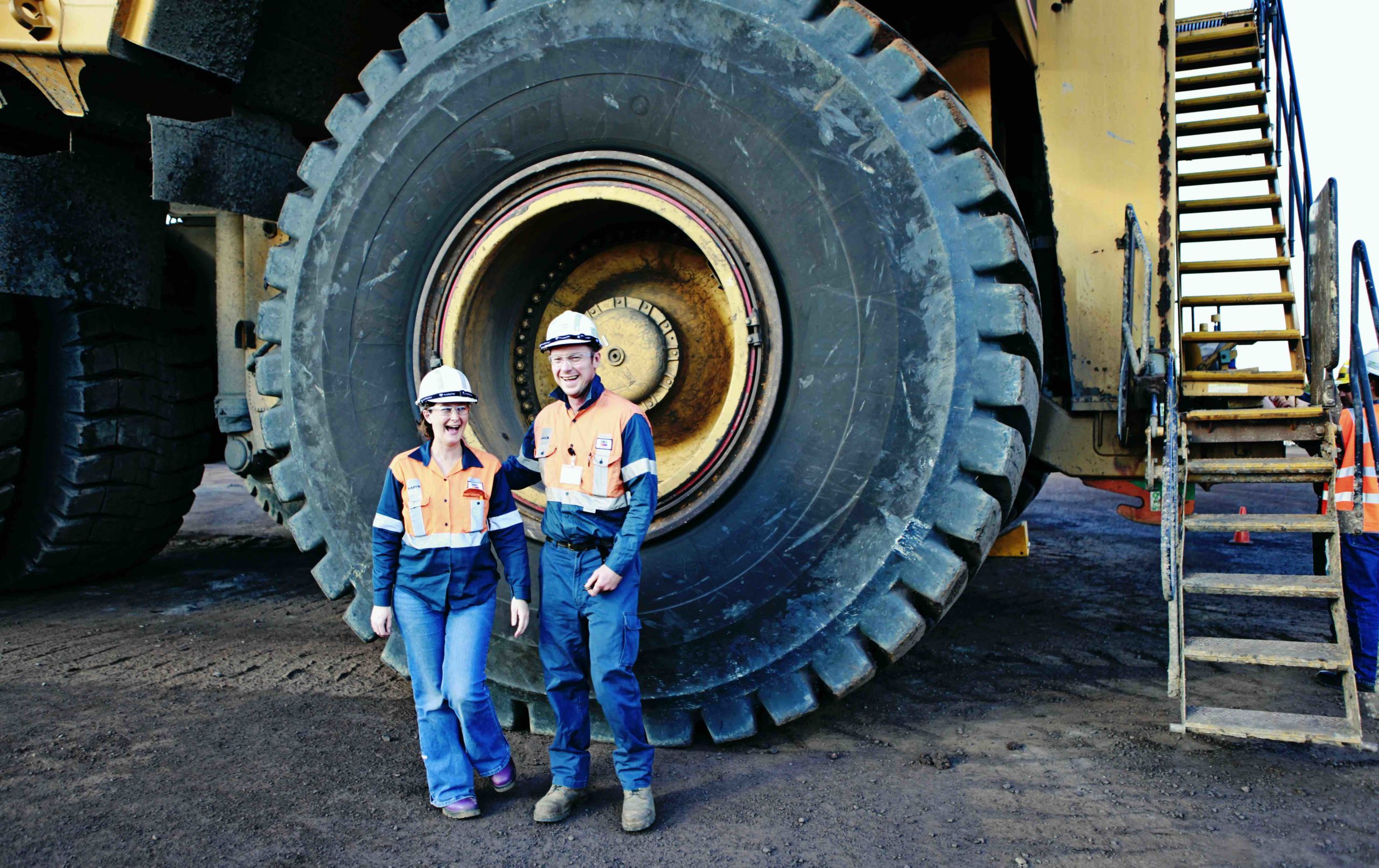 Who are you and what do you do?
My name is Jason Looby. I am the Key Customer Manager at iCutter Industries. We are a consumables and service company that service Drill and Blast teams throughout NSW and QLD. I also support my wonderful family in their lives and have been known to have the occasional fish.
Where did you start and how did you end up where you are now?
My mining industry experience started in the Pilbara. We lived in Newman for five years working up from a scaffold TA, dump truck driver/trainer and then operating DMH drills with BHP at Whaleback mine site. We then had a four-year stint in Moranbah where I worked for BMA Peak Downs and Goonyella mines and was given the opportunity to drill and eventually step into a supervisor's role. We spent three years in the Upper Hunter working on the AGL CSG project and with Yancoal at Duralie. I now have a position with iCutter based in the Mid North Coast traveling around NSW to service our loyal customers.
Describe a typical day at 'The office'.
My office takes many forms, from meeting people at site and undertaking trials, to testing quality assurance on our products and meeting with suppliers. I spend some time working in airports and motels which I do not enjoy so much. My real office is engagement with teams on mine sites to work out solutions to problems and listening to relevant info and always learning more about the industry.
What's the best thing about your business?
I am privileged to work for a family business that genuinely supports the wellbeing of its team. We also have a great product range which allows me to gain knowledge of an industry that I genuinely enjoy learning about.
What is the big news in your part of the mining industry right now?
Our new range of never seen or used drill bits; very exciting.
What is the biggest opportunity for your business right now?
We are excited about the XE Series tooling which is a fixed cutter, alloy body style of bit that offers a more productive and user friendly way to drill. I also look forward to being a part of a growing business and working with the team to sustain an inclusive and supportive company that can service our products to the highest level.
What are the biggest challenges facing your business?
Getting an opportunity to show what our company offers in the way of product and servicing to different sites throughout the Hunter Valley and prove that we can provide a different approach to our customers and their projects. We look forward to challenges and will always approach them with a positive outlook.
How long have you been doing business and business in the Valley?
We are forming our business in the Hunter and NSW, with a presence over the last year.
Community or other causes close to its heart and values?
We are a diverse and inclusive people at iCutter. We support all areas of community from Indigenous health and wellbeing to sports, recreation and mental health within the wider community.
How big is the crew in the Hunter Valley?
I am the only one employed in NSW at the moment but our crew in QLD are on hand to assist with any new and ongoing business needs. We are pushing to grow our Hunter Valley and NSW client base and look forward to continuing engagement with the Upper Hunter's support.
What's the best thing about your job?
For me to be trusted to make decisions that benefit our customers and having the confidence that I'm supported by our team. We are a unique business in that way I think.
The worst thing?
The struggle of getting to meet and network with people around the Hunter.
What's a funny story about work that you can tell?
My drill was on shut down and I had been giving the fitters a hand with the deck and plenum chamber clean out on a wet day. I had finished up and realised that my pants needed some excess mud wiped of them so jumped in the cab and took them off to wipe down with some rags thinking that nobody was about. I hear the cab door open and turn to see a young apprentice standing there staring at me with a weird look with my trousers down. I then proceeded to let him know to knock next time as all drillers don't wear pants in the cab of their drills.
Anything else you want to say?
I hope that everyone has done okay over these not so good times and would ask that people give their support to the people around them and be willing to have the conversations around how you are feeling with your family, friends and available services if you feel you need to. Stay Safe.