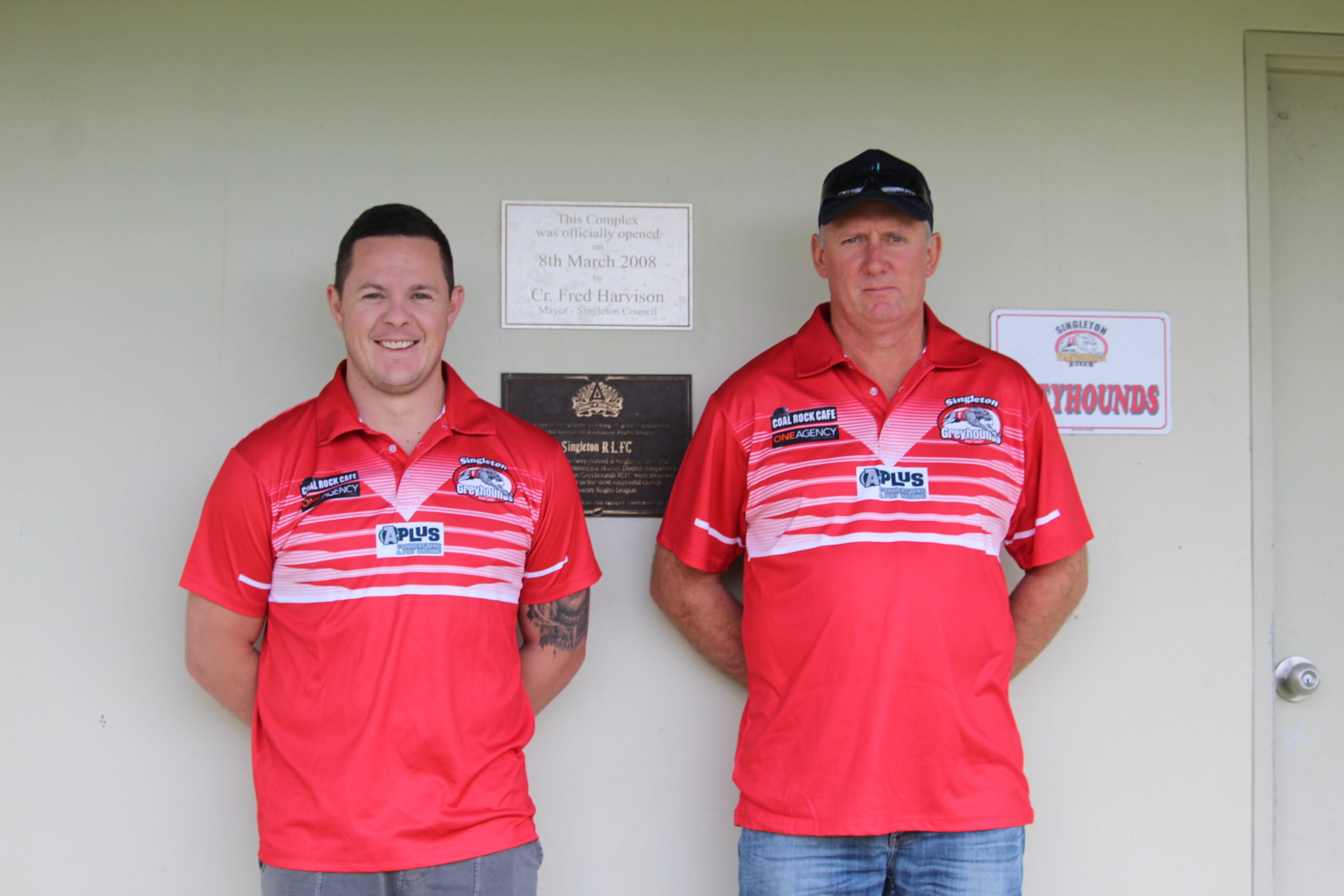 Rugby League star Jake Hawkins was only a teenager when he landed a three-year contract with the Melbourne Storm. More than a decade on, he now balances his life as a mental health support worker with his duties as the Singleton Greyhounds first grade coach.
Jake Hawkins grew up in Manilla, near Tamworth, where his proud parents still live today. It was in the game's Group 4 region where he would progress as a junior talent for the West Tamworth Lions as well as his Farrer Memorial Agricultural High School team.
Then came the opportunity of a lifetime in 2008.
"I was playing schoolboy footy and had offers from a few clubs but decided to take an offer from Melbourne which was a three-year deal straight off the bat," Hawkins revealed.
"Those days, young kids didn't have NRL deals into their contracts, so it was a big achievement to just get that."
Hawkins would inspire the Storm to a Toyota Cup premiership (the NRL's now ceased under-20 competition) the following year.
From there he slowly progressed onto the NRL squad where he would then spend two years as Cameron Smith's understudy while training alongside the likes of Cooper Cronk, Billy Slater and Greg Inglis.
His experience at AAMI Park then enabled him to further his career with a stint at Cronulla before guiding local clubs Dapto (Illawarra RL) and Port Macquarie Sharks (Group 3) to respective premierships in 2016 and 2018.
He would also return with a new off field passion during his time in Melbourne, laying the foundations for his current role as a mental health worker today.
"During my time in Melbourne I completed a mentoring program with the club and worked with three Indigenous kids," he reflected.
"I brought them to a few games and the change in them was something that drove me to love helping others. I then knew as soon as footy wasn't my main focus I would do that within a heartbeat."
Hawkins has now spent seven years in the industry, starting as a support worker before progressing as an OOHC (Out Of Home Case) respondent in Sydney.
His experience is now being utilised by Newcastle's 'Bellejoy Support',an accredited NDIS provider.
"Mental health is really something that drives me and just a simple conversation can make such an impact on someone," he said.
"Making a client smile and have a good day is all I go to work for."
This year's Bengalla Hunter Valley Group 21 Rugby League competition was cancelled on Sunday, June 14 due to this year's coronavirus pandemic.
As a result, Hawkins and Singleton Greyhounds senior club president Brad Schultz have invested many hours into their club's transition into this year's Newcastle and Hunter Community Rugby League competition.
Now he hopes to return to the field while also maintaining his passion for his mental health work.
"At times covid-19 did affect our clients but it was our job to keep the clients happy and motivated enough through that time and I believe we did that," he said.
"So, I started an Instagram page called 'What Lies Beneath' because I have had mates and fellow teammates attempt suicide (or be successful) at suicide.
"The statistics in men and suicide are not ok and this platform is my way of giving back and hopefully making a huge difference and change in those numbers."
When looking for a local sporting figure who applies his energy on the field to his passion in his respective industry, we do not need to look further than Hawkins.
The proud spokesman will also be starting a podcast in the coming weeks.
If you'd like to hear more about Jake and his mental health work visit his Instagram page: https://www.instagram.com/what_lies_beneath_podcast/.