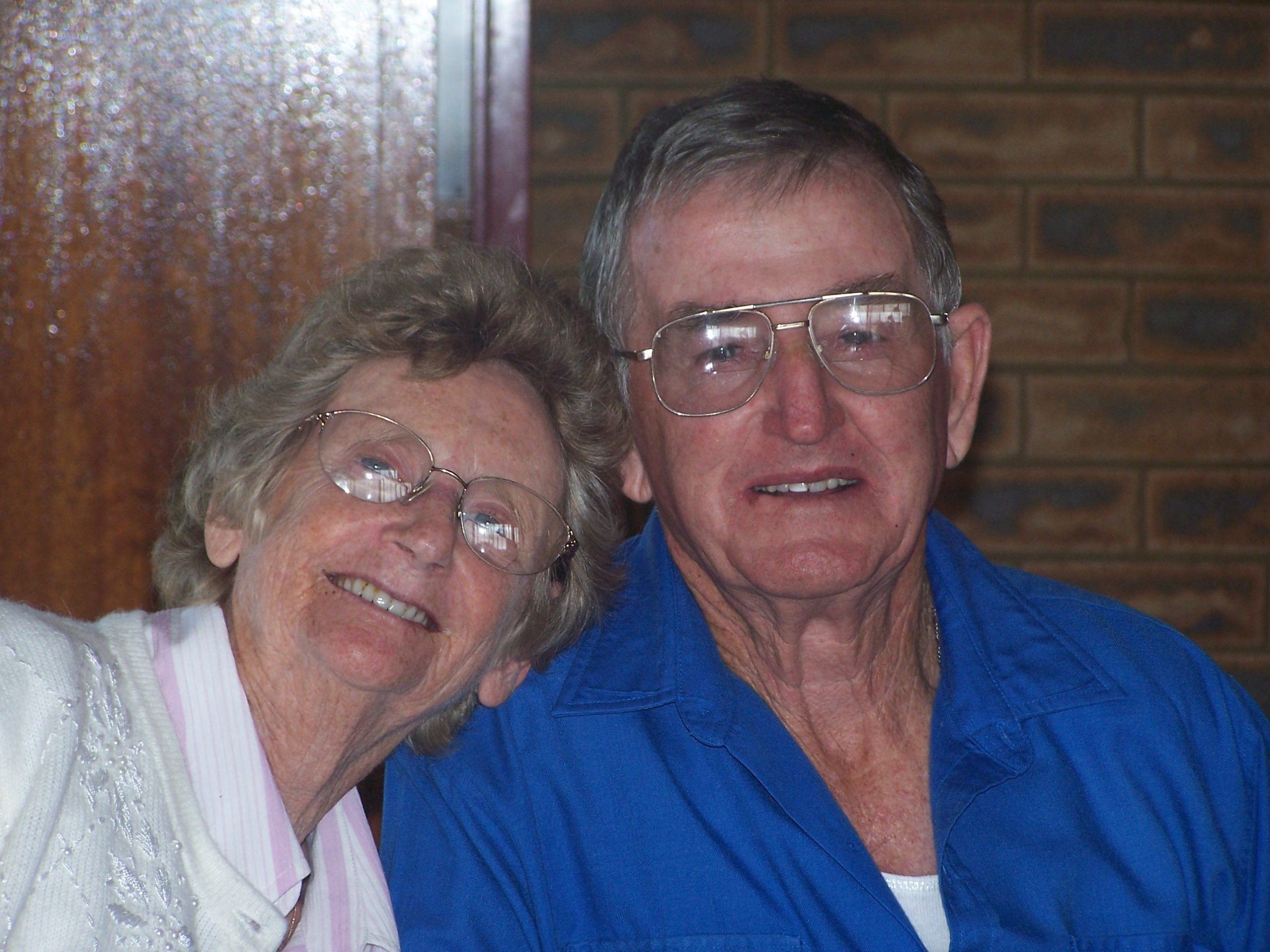 Michael Grogan wanted his passing to be a celebration of his adventurous life, so make sure as we share his story you have a glass to raise.
This month we said our goodbyes to my grandfather, best known to his mates and community as Mick. A loving, caring, hardworking, man, Mick touched many during his long 87 years of life.
I'm sure many would remember Mick from his years in the mines and various other roles he had throughout his lifetime, and I can assure you his strong presence, cheeky smile, caring nature (and stubbornness) stuck with him until the end.
Mick alongside his life partner, my nan, Jean Grogan who passed several years ago, did whatever he could to give back to the community, including participating in several church and community activities.
For many years, Mick and Jean visited the Anglican Aged Care Facility on Lake Road Wallsend and provided pastoral care to the elderly residents, where they comforted and prayed with those residents that had little time left.
They were there for residents that had few if any family members that came to visit them and would offer a kind word or pray with them or just reassure them or simply listen to their stories.
He also cared for my grandmother, his loving wife of 62 years, Jean with a love and care so great and pure during her final years of life. Jean battled with dementia, and Mick was her rock.
Based on the numerous stories about his life growing up, particularly in the 40's and 50's, it was a bloody tough life, leaving home at just 15 years of age and ending up a miner at Rhondda Underground Coal mine, outside Wakefield.
About a month before my Pop passed, he gave me a bit of insight into just how hard the working conditions were back then. Mick said.
"We would head underground with pick in hand and end up stripping off to our underwear it was that hot – we were starkers."
Those were the days of extremely labour-intensive work with mine ventilation and roof control extremely poor compared to todays standards. Pit ponies were used to haul the coal out of the mine, and it was hot and dangerous work. This didn't stop the fun and banter Mick had during his years in the industry.
Coal mining then spanned across the generations in Newcastle. Both Mick's father Danny, born in 1898, and son worked at mines in Newcastle as well as uncles, nephews, brothers-in-law and other family members. Mining has been in the family for over 70 years and continues to be to this day.
Michael Grogan, my uncle and Mick's eldest son, worked as a miner at the old Wallsend Borehole Mine with his dad nearly 40 years ago and he had a few classic stories to share.
"Dad had earlier found a red belly black snake near the entrance to the mine. At shift end, in the common area where all the miners were showering, as a bit of mischief, he picked up the snake and threw it into the shower block amongst the blokes.
"Well, it was a rare occasion to see so many naked men run in all directions out of the shower block, cursing and swearing at Mick," Michael chuckled.
One story that still has me laughing every time it comes to mind was one of Mick's solutions to a problem he encountered on site. At Wallsend Borehole, for several weeks in one of the mine workings, there was an infestation of rats. It created some practical hygiene issues as Mick and his work mates took down the mine their food for smoko and lunch.
Seeing the problem, Mick came up with a practical solution. That was to place a stick with a small bottle stuck on the end from the rib of the cut through to the top of a 9-gallon drum filled with water and extend the end with the bottle over the drum. He then placed some cheese in the mouth of the bottle and sprinkled stone dust on the top of the bottle. The theory was that the rats would crawl up the stick and across the top of the bottle to try to get the cheese. They would then slip off the bottle and into the drum of water.
On the first shift back after setting up the rat trap, the crew discovered over 50 drowned rats. Clearly another example of the mining industry creating innovative solutions to solve difficult problems.
But that was just the type of person Mick was. He was the backbone of his large family and had a solution to most problems, although loved to answer my questions with a question of his own that would get me thinking for myself. The look on his face when I told him I had scored a job @The Coalface Magazine was one hard to forget. Mick was stoked to have another family member, although not traditionally entering the industry underground, working with and supporting coal mining in the Hunter Valley. He'd be chuffed up there knowing he had been featured in the magazine.
Introducing new partners to Mick was also always an interesting event. The good old "What are your intentions?" would be thrown out within minutes of arrival. He sure knew how to leave an impression (and scare off the weaker of the lot). But after 62 years of marriage, I'm sure he knew what he was doing.
For over 45 years, he lived with a poor heart, but it was one of the largest, loving hearts you could come across. It was a heart that just kept on beating, defying all the heart specialists that he saw over the past 40 years. A long life well lived.
Mick valued most in life his beloved wife, his family, his relationship with God, his close friends and being able to support the community in which he lived. We miss Mick every day and will carry his values through generations to come.
Written by Ashley Grogan.