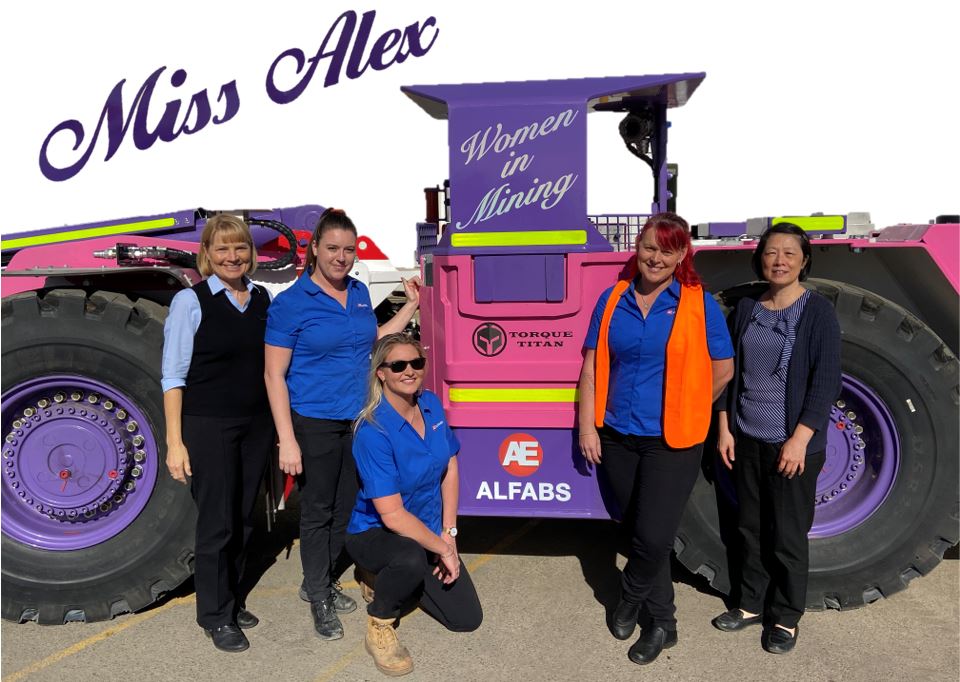 Alfabs Mining Equipment have released another 10t Torque Titan, painted pink and purple in recognition of women in mining champion, Alex Atkins.
Alfabs Mining Equipment have introduced the newest member to their fleet of 10T Torque Titans, "Miss Alex" in recognition of women in mining.
"Miss Alex" has been named after Alex Atkins, who was part of the first wave of mining women in Australia. She was the first female District Inspector of Mines at the Western Australian Department of Mines and Petroleum.
Until 1986, women were not legally permitted to work in Underground Mines in Western Australia or Queensland. So, when Alex Atkins graduated from the Curtin WA School of Mines in January 1990 with a Bachelor of Engineering in mineral exploration and mining geology, she faced a male-dominated industry with many barriers.
Her competence, courage, positivity, and determination have seen her reach the top of her field, becoming an inspiration for women everywhere.
"We couldn't be happier to have a 10t Torque Titan dedicated to Women in Mining, it brings us great pleasure to support and pay recognition to those who definitely deserve it!" Alfabs Sales and Marketing Coordinator Jessica Reeve said.
"Miss Alex" is now out in services on an NSW Underground Mine Site in its bright pink and purple style.
Alfabs have a range 10t Torque Titans that represent a variety of worthwhile causes. Starting with Rizzo, the Pink Titan recognising the National Breast Cancer Foundation and the amazing work they do. Followed by the Blue Heeler recognising Prostate Cancer Awareness.
Ms Reeve ecouraged everyone to "watch this space".
"Another is about to arrive, that will make seven within our fleet…. what will the next one bring?"