Coronavirus Australia live news: Worldwide cases surge in largest single-day rise – ABC News
Spikes in the United States, Brazil, India and South Africa lead the world to the largest single-day rise in coronavirus infections, according to World Health Organization figures. Follow live.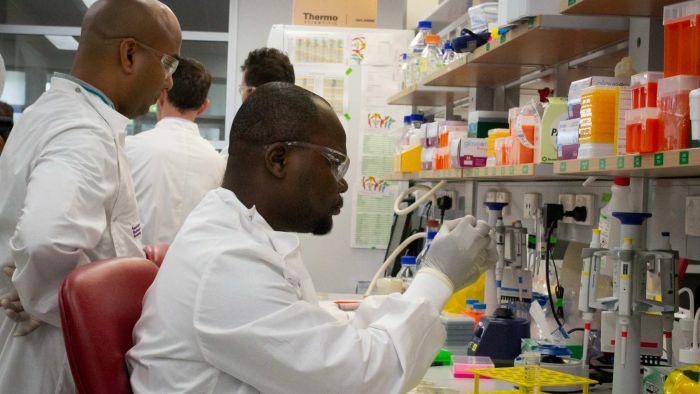 The World Health Organization has recorded the largest single-day spike in coronavirus infections, with 228,102 new cases reported.
Stay up-to-date on the coronavirus outbreak
Follow today's events as they unfold.
Live updates
42mminutes agoFriFriday10JulJuly2020 at 10:08pmBy Michael Doyle
Should my children be wearing masks?
Hi Michael, good morning to you!Could you find any advice on children and masks. I'm worried for my kids (4 and 2 years) to be exposed to the virus. But I've heard masks are not advised for children under 12 given they do not provide adequate oxygen supply. I'm not sure the wider public are aware other than kids do not need to wear them, but they actually should not wear them. Thanks for shedding some light. Have a wonderful Saturday and thanks for the great blog!-Alex
 The best I can do for you, is guide you to the most recent advice put out by the Australian Government's Department of Health. 
 The latest advice was published on Thursday and does not specifically mention children. 
 Masks are still not generally recommended; however, if you are in a situation where you cannot social distance, a mask could provide some protection. 
 If you are considering what is best for your children, I would suggest having a chat with your GP.
Hope this helps, and thanks for your kind words about our blog. 
1hhour agoFriFriday10JulJuly2020 at 9:42pmBy Michael Doyle
Key Event
Approval granted to possible COVID-19 drug
 Australia's first COVID-19 treatment option, Remdesivir, has been approved by the Therapeutic Goods Administration (TGA).
 The drug received provisional approval for use in adults with severe COVID-19 symptoms as a promising treatment option to reduce hospitalisation times.
 However, it will not be available to everybody, and can only be used in adults and adolescents in hospital with severe infections.
 While the approval is a major milestone in Australia's struggle against the pandemic, it has not been shown to prevent coronavirus infection.
1hhour agoFriFriday10JulJuly2020 at 9:11pmBy Michael Doyle
Key Event
New record set for daily coronavirus cases
Global coronavirus cases rose by 228,102 on Friday.
 The biggest increases were from the United States, Brazil, India and South Africa, according to a daily report from the World Health Organization (WHO).
 The previous WHO record for new cases was 212,326 on July 4. Deaths remained steady at about 5,000 a day.
 Global coronavirus cases exceeded 12 million on Wednesday marking another milestone in the spread of the disease that has killed more than 555,000 people in seven months.