Victoria records 288 new coronavirus cases – Education – Australian Associated Press
Victoria has recorded the nation's biggest daily increase of COVID-19 cases since the coronavirus pandemic began, with 288 new infections.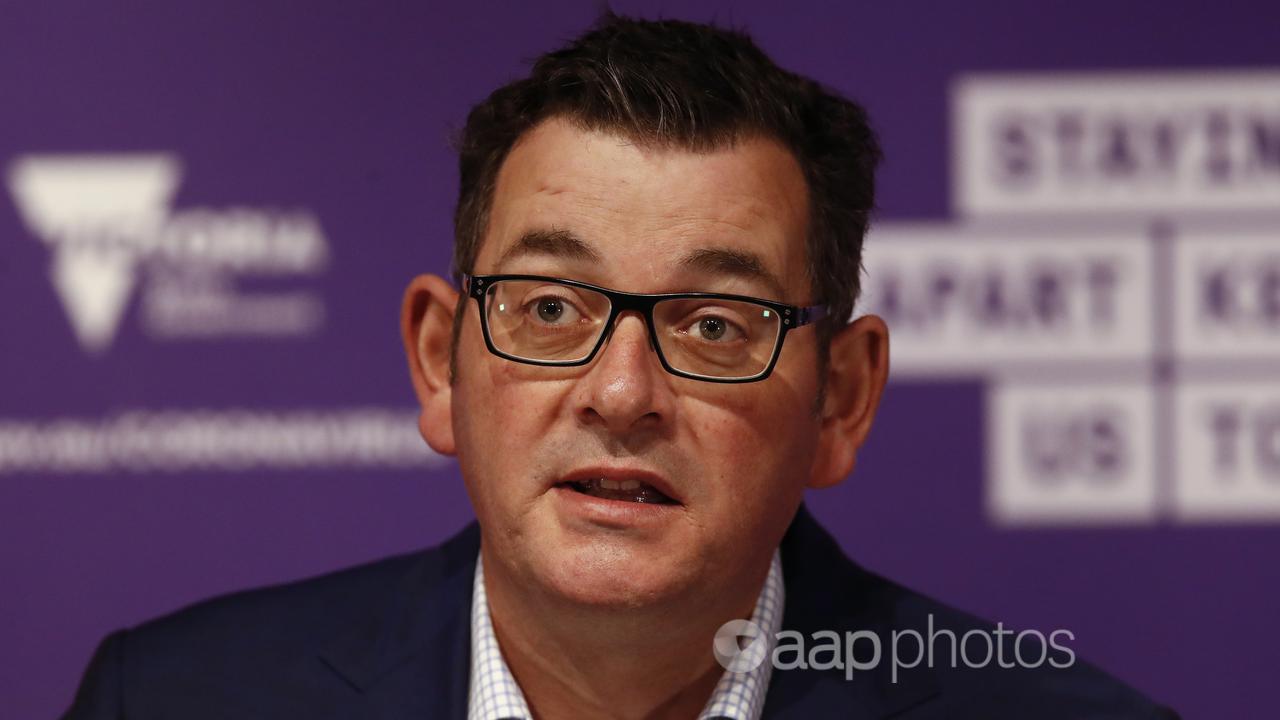 Victoria has recorded Australia's biggest daily increase in coronavirus cases, as the state's chief health officer seeks to reassure people the outbreak isn't spiralling out of control.
The state recorded 288 new COVID-19 cases on Friday, with just 26 linked to known outbreaks and 262 under investigation.
It's the fifth day in a row of triple-digit figures in the state.
Previously, the highest daily state total in Australia was 212 cases recorded in NSW on March 27, at the height of the Ruby Princess and Newmarch House outbreaks.
It brings Victoria's overall tally to 3397, of which 1172 remain active. 
There are also more than 5000 close contacts of people who tested positive now in quarantine or being contacted by public health officers.
Chief Health Officer Brett Sutton said while the numbers are "pretty ugly", the virus isn't yet out of control.
"We are working on controlling this. We know what works. We know it works through our first wave," he told reporters on Friday.
"It absolutely has to have people doing the right thing across the board and so, in a sense, it is in all of our hands."
Professor Sutton said it could take up to two weeks before the effects of the lockdown are reflected in the case numbers, and that the figures may become worse before they are better.
Some 47 Victorians are in hospital with the virus, 12 of them in intensive care.
"We will see an increase in hospitalised and ICU cases and in deaths in the coming days because of the spike that we have seen," Prof Sutton said.
He wasn't surprised health workers make up 14 of the new cases.
"It is the coalface, they are seeing those most likely to be carrying the virus. They are doing absolutely essential work and it is dangerous work," he said.
Prof Sutton also noted a significant amount of community transmission in the suburbs of Craigieburn, Roxburgh Park and Truganina, where the state's largest cluster was discovered at Al-Taqwa College. 
The first case at the school was identified on June 27, with the outbreak now totalling more than 110 people.
About 2000 students and hundreds of staff went into quarantine.
Prof Sutton urged people in those suburbs with symptoms to get tested immediately.
Premier Daniel Andrews said the spike in new cases proved the need for parts of the state to re-enter lockdown.
"We didn't take that step because we didn't have a problem, we took that step because we knew it would need to get worse before it got better," he said. 
"Unless we took those steps we simply wouldn't be able to bring a sense of control to this."
People in locked-down metropolitan Melbourne and Mitchell Shire have been advised to wear masks when they are outside their home and physical distancing is not possible.
The government said studies have shown masks can reduce community transmission of the virus by up to two thirds.
"It's not compulsory, we are simply asking that if you can wear a mask where you can't distance," Mr Andrews said. 
"That's a relatively small contribution but one that could make a really big difference." 
Two million reusable masks and one million single-use masks have been ordered by the government. 
Victoria Police Chief Commissioner Shane Patton said 976 spot checks have been carried out at homes, businesses and public places across the state in the last 24 hours, with 60 fines issued.
Fines totalling $26,000 were handed out to 16 people at a birthday party in Dandenong after partygoers were spotted ordering large amounts of KFC.
Almost 5500 cars were inspected at road checkpoints across the state, with 12 drivers fined. 
People in metropolitan Melbourne and Mitchell Shire are only allowed to leave their homes to shop for food and supplies, receive or provide care, exercise, and study or work.