Here's the latest advice on whether Melburnians need to wear face masks in public – SBS News
Victoria's surge in COVID-19 cases has prompted a change in mask advice.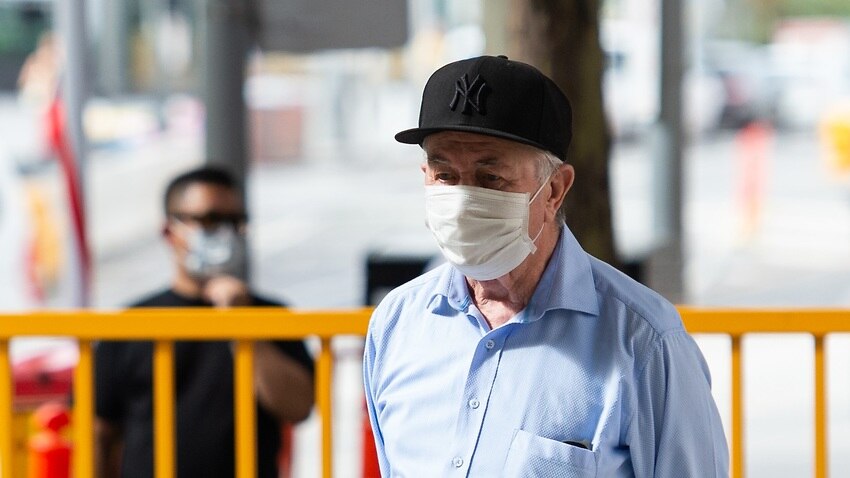 As new coronavirus infections surge to record levels in Melbourne, Victorian health authorities have strengthened their advice about wearing masks in public.
Here's what you need to know.
Melburnians asked to wear masks, but not obliged
It is not compulsory to wear a mask in Victoria, but people living in the locked-down areas of metropolitan Melbourne and the Mitchell Shire are being urged to do so in certain situations.
Premier Daniel Andrews said people in those areas should wear face masks if they can't effectively practise social distancing.
"It is our request of you, it's not compulsory, we are simply asking that if you can wear a mask where you can't distance, that is exactly what we would like you to do," he told reporters on Friday.
"That's a relatively small contribution but one that could make a really big difference."
Mr Andrews said the request was a common sense measure, and that the government would soon be distributing two million reusable masks throughout the locked-down areas.
The government will also provide one million single-use masks while the reusable masks were being sourced.
Mr Andrews stressed it was a request for people to wear masks, but not an order or a legal obligation.
If masks were not immediately available, he said people could even make homemade masks or use scarves.
Chief Health Officer Brett Sutton said there was growing international evidence that wearing masks could help halt the spread of the virus.
"When masks are worn very broadly across a population where people can't keep that 1.5 metre distance, then they can make a difference. They can reduce transmission by up to two-thirds," he said.
The state's health department is working on providing information on how to make a basic mask that can be reused and rewashed for several weeks.
Tough days in Victoria. A really difficult time ahead. But weve been through this before and we know we can do it. We know what works. Lets stick together and help each other through. Thanks for all youre doing. #StayHomeStaySafe
Chief Health Officer, Victoria (@VictorianCHO) July 8, 2020
Medical experts are divided on the use of masks, with some saying they only provide a marginal benefit.
But Dr Abrar Chughtai, the director of the Master of Infectious Diseases Intelligence program at UNSW, wants their use to be much more widespread.
"I think masks use should be mandatory in Melbourne, particularly in high transmission areas and suburbs, and public and crowded places," he said.
Victoria returned to Stage 3 lockdown restrictions at 11.59pm on Wednesday.
Under the new restrictions, there are only four reasons to leave your home – shopping for essentials, going to work or study where you can't do so from home, receiving or giving medical care, and exercising.
What about outside of Victoria?
Masks are still not officially recommended in any other state or territory outside of Victoria where there is no community transmission.
"It continues to be the case that the most important measure that you can do to prevent the virus from getting from one person to another is to maintain your distance between individuals," Deputy Chief Medical Officer Nick Coatsworth said.
Acting Chief Medical Officer Paul Kelly has said that outside of Victoria, masks would likely not be widely needed.
"I would reconfirm what I have said, and the Australian health protection committee guidance has said for some time, in general terms, masks are not needed in most circumstances for most people, most of the time," he said last week.
"There are some times when masks can be part of a solution and one of those would be where there's a large increase in community transmission and social distancing cannot be guaranteed."
Additional reporting: AAP
Residents in metropolitan Melbourne are subject to stay-at-home orders and can only leave home for essential work, study, exercise or care responsibilities. People are also advised to wear masks in public.
People in Australia must stay at least 1.5 metres away from others. Check your states restrictions on gathering limits.
If you are experiencing cold or flu symptoms, stay home and arrange a test by calling your doctor or contact the Coronavirus Health Information Hotline on 1800 020 080. News and information is available in 63 languages at sbs.com.au/coronavirus
Residents in Melbourne public housing towers who need access to support and assistance should call the Housing Call Centre on 1800 961 054. If you need a translator, first call 131 450. Both services are 24/7. More information can be found here.