Antifa, Boogaloo boys, white nationalists: Which extremists showed up to the US Black Lives Matter protests? – ABC News
Peaceful protesters, both in-person and online, far outnumber any bad actors. But media reports, arrest records and expert analysis suggest some are also using the moment to spread their messages or incite violence.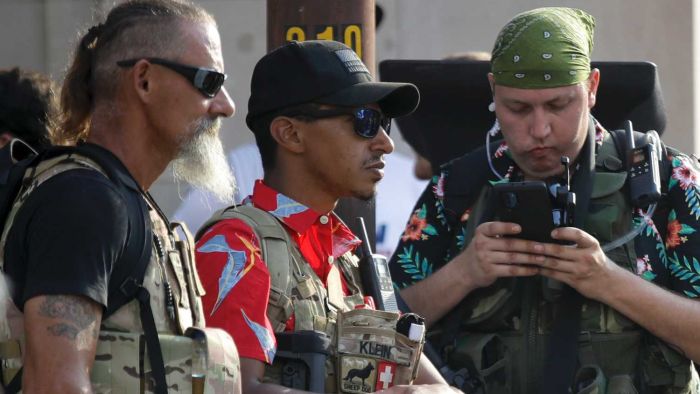 US President Donald Trump suggested that a left-leaning team of anarchists was organising the messy unrest around George Floyd's killing.
His critics said right-wing groups were inciting violence.
…
Click here to view the original article.